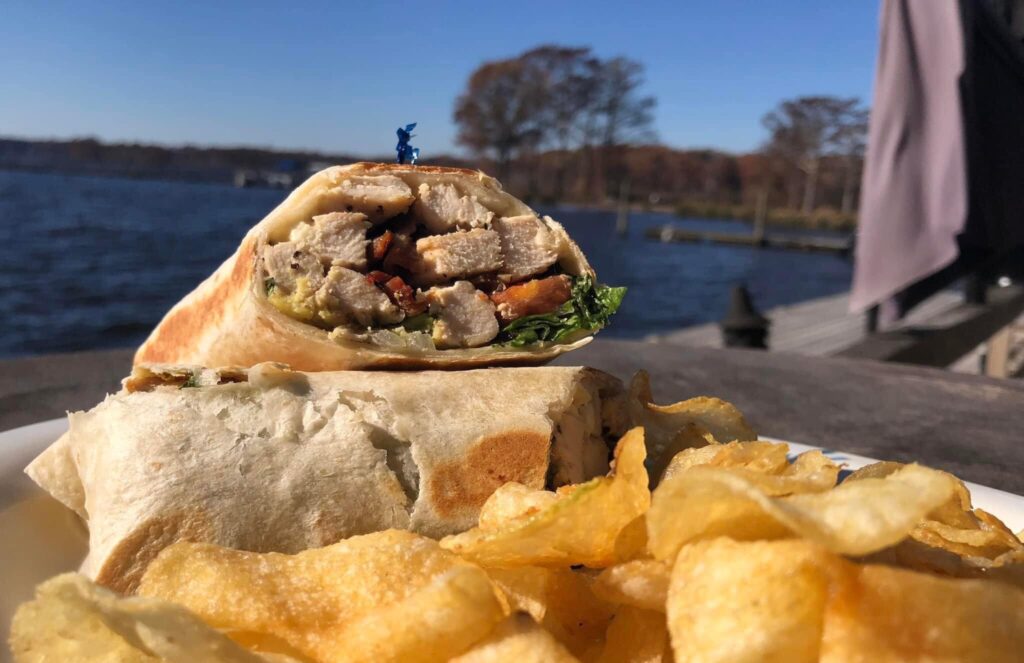 ---
Home cooked food with the best view of the Chickahominy
Join us at Lakeside Restaurant in Lanexa, Virginia for a casual American dining experience with an exhilarating view of gorgeous Chickahominy Lake. Enjoy daily and nightly food and drink specials, then come back on the weekends for live entertainment. We've made many improvements inside and out, so if you haven't been here in a while, come on back!
Some reviews from our customers:
Down home, great food and service. Every town needs one of these.👍👍👍 – Chris A
Great food, drinks, and atmosphere at an affordable price. – Natchie A
My new favorite place!! Delicious food, great variety of drinks both alcoholic and non-alcoholic, Friday and Saturday nights they always have something fun going on and more times than not you'll find yourself on the dance floor!! A fun golf cart ride through the woods if you are staying at Rockahock. Don't miss this place!! – Amy J
An excellent "family-style" restaurant with plenty of choices for all ages. Very reasonably priced. The friendly staff was the icing on the cake. We will definitely be back! – Matt K
Thank you!